Greg McShane
Bureau 328, Institut Fourier.
mcshane@univ-grenoble-alpes.fr
---
What do I do?
and a little more…
I am a (low dimensional) topologist a subject which has it's origins in the work of the French mathematician Henri Poincaré. Recently I have been doing a lot of topology and WebGL and 3D printing of fractals.
I'm back from a sabbatical in the US at Brown University Illustrating Math and visits to
Boston College
CUNY Graduate Center
And where I got time to do write stuff for Inkscape like this Apollonian Packings
---
This is what I look like


IHP 2012 : La Maison des Maths
---
Teaching
Research
FabLab
---
Teaching 2019-20
First semester
Didn't teach as I was on sabbatical at Brown University. Illustrating Math.
Last year I taught L3B algebra.
Program
Groups
Rings
Actions of groups
The symmetric groups
Linear algebra
For the last few years years I was teaching M1 Algebra
---
Second semester
IMPORTANT : classes are suspended because of the pandemic.
I'll probably finish the graduate course online using Zoom
Notes and reading material: Course Page
Mondays 10:00 I'm teaching a graduate course on Geometry of Surfaces.
Thursday and Friday at 8:00 MAT402 local repo
Wednesdays I will be teaching Topography of Numbers at ENS-Lyon provided the SNCF gets me there. Course Page
---
Research
Networks
If you want to advertise conferences/jobs please mail me
Meetings in low dimensional topology and dynamics
Rencontres du GDR
Upcoming in 2020:
Artin Groups, CAT(0) Geometry and Related Topics
Teichmüller Theory: Classical, Higher, Super and Quantum
Complex Hyperbolic Geometry and Related Topics
Previous conferences
Journées Géométrie et Topologie ENS Lyon
Journees de doctorants du GdR TRESSES, 16-17/11/17
---
Themes
Teichmueller space
Modular group actions
Applications to low dimensional topology
This is a quasi-Fuchsian manifold - it's a basic kind of 3 manifold homeomorphic to the product of a surface and an interval together with a (non unique) choice of hyperbolic metric. Togther with Prof. S. Kojima of TITEC we are working on applying converegence results for quasi-Fuchsian manifolds and Teichmueller theory to get information about closed hyperbolic manifolds.
With Bill Goldman and a couple of his ex students we have been working on a book that just got published by the AMS. Much of it is dedicated to explaining this picture of an invariant fractal in the character variety.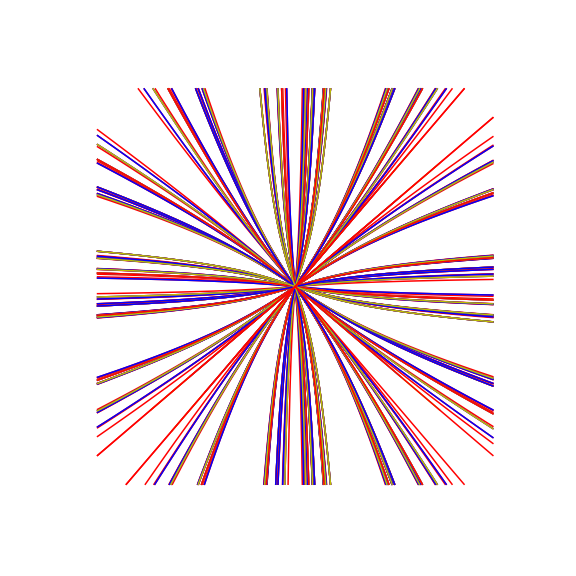 Recent preprints
---
FabLab
From March 2014 I've also been working with the MSTIC FabLab making mathematical curiosities from wood. I'm mainly interested in constructing geometric objects in wood using kerf bending patterns. Wood prepared using a laser cutting machine can be bent and joined to like a 3 dimensional jigsaw puzzle.
In November 2014 I was invited to take part in a workshop for architectural students Architect 2.0 Grenoble to explain the techniques and possibilities.